$('#a-photo').cycle({speed: 4000});
Tribal
ewelry inspired by African totems and Oriental ornaments, carefully chosen from local craftsmen.
Jewelry fashioned from rare woods such as giraffe, beef-horn... A mix of chiseled medals and masks, natural seeds, molten glass, bronze, pottery and semi-precious stones.
Jewelry skillfully handcrafted and braided with colorful cotton or silk threads to create unique pieces.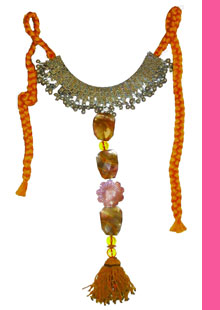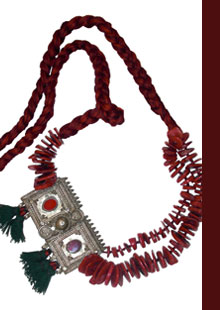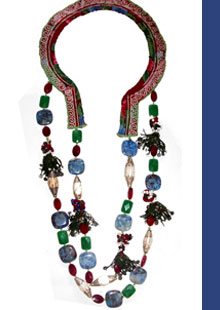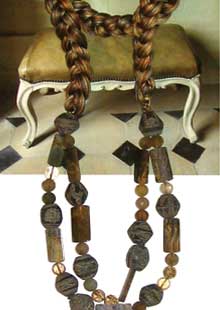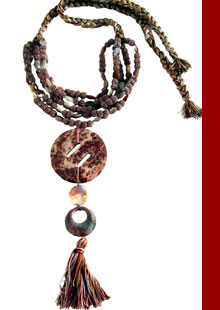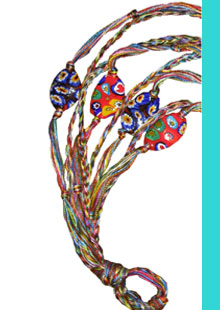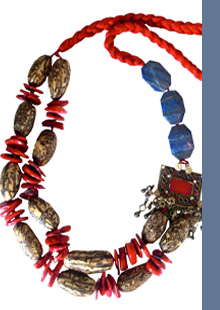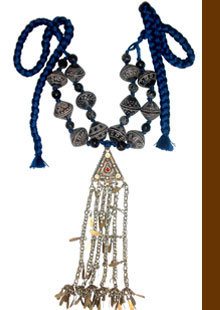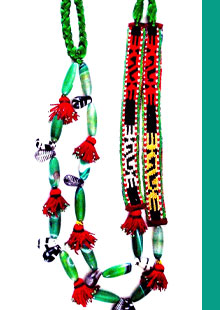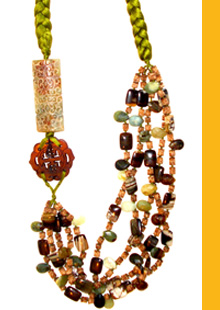 $('#c-photo').cycle({speed: 4000});